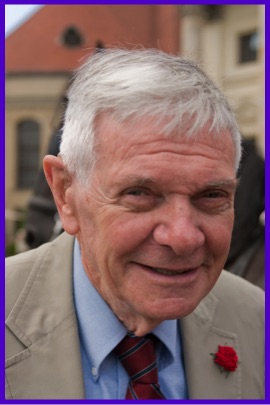 Bernard Duncan Mayes
October 29, 1929 - October 23, 2014
There are no gods,
no magic,
no final judgement ,
and no grand plan.
Everything from planets to humans is composed of tiny particles, energy,
and nothing else.  
All the particles are always moving and endlessly interacting with each other as in a soup. 
Thus in our everyday life,
our relationships,
our politics and our ideas, everything depends upon everything else, just as it has always done.
This is why we need to take care of our planet and each other